Machine de toit en métal à joints debout Bemo
La machine Bemo pour toitures à joints debout a été développée à l'origine par la société BEMO et, grâce à la mondialisation, de plus en plus de fabricants disposent du savoir-faire nécessaire pour concevoir une machine de formage de rouleaux de panneaux de toiture BEMO.
Notre machine de formage de rouleaux de toit à joints debout est composée d'un dévidoir manuel, d'une machine de formage principale, d'une machine de découpage hydraulique. La longueur de la feuille peut être personnalisée selon votre demande.
nous fournissons:
Rouleau de toit à joints debout formant la machine
Rouleau de panneau de toit formant la machine
Petit pain de panneau de toit de couture debout formant la machine
Petit pain de tôle d'acier formant la machine
Grille de té de plafond en métal
1. Spécifications de la machine de toiture à joints debout
1) Données techniques principales: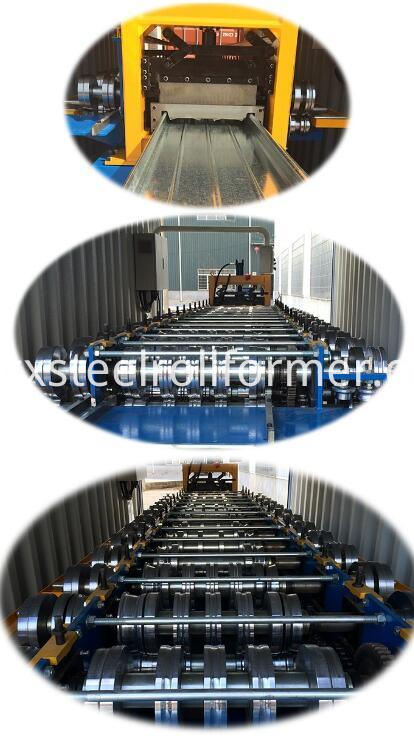 1.

Size

YX65-300-400-500

2.

Dimension

6500*1800*1500mm

3.

Weight

6000KGS

4.

Motor Power

7.5KW

5.

Hydraulic Power

2.2KW

6.

Voltage

380V/50HZ/3PH

7.

Forming Steps

13 steps

8.

Forming Speed

8-15m/min

9.

Effective Width

300mm,400mm,500mm

10.

Material of Width

470mm,575mm,680mm

11.

Min.Width of tapered roofing

250mm

12.

Min.Length of tapered roofing

1000mm

13.

Thickness for Aluminum

0.5-1.0mm

14.

Thickness for Steel

0.5-0.8mm

15.

Standing Height of Roofing

65mm

16.

Thickness for common use

and testing machine

0.6mm, 0.7mm

(material: PPGI, GI, Aluminum)
2) accessoires principaux:
(1) machine de formage de toiture principale de seamlock;
(2) dérouleur principal;
(3) système hydraulique;
(4) système de contrôle d'ordinateur de PLC avec l'écran tactile;
(5) coupeur de formage hydraulique;
(6) outils;
(7) Manuel d'utilisation.
2. Photos de machine à former des toits à joints debout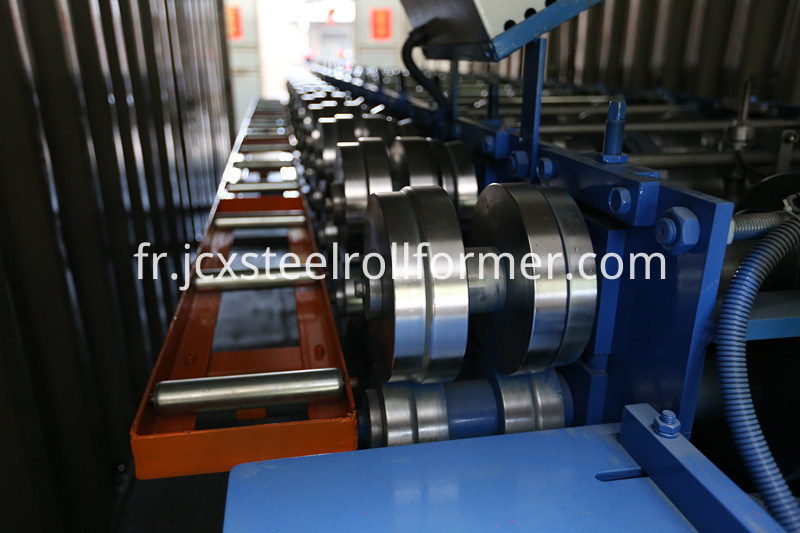 . Applications du produit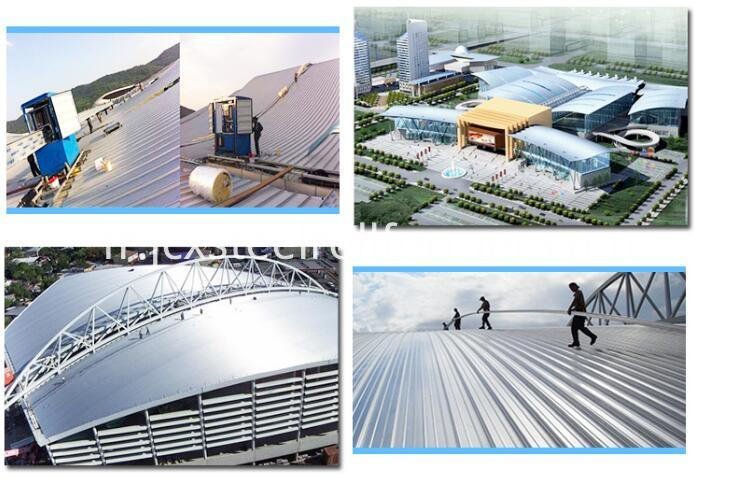 Groupes de Produits : Petit pain debout de toit de couture formant la machine > Petit pain debout de couture de Bemo formant la machine