Rouleau de toiture ondulé et trapézoïdal formant la machine
Le produit final peut être coupé selon le contrôleur de longueur réglé, et la longueur est automatiquement mesurée par l'encodeur. Quand le produit final a atteint la longueur réglée, la machine s'arrêtera pour couper la feuille automatiquement. Finissez cette action, la machine fonctionnera de nouveau continuellement. beaucoup de travail.



Toit trapézoïdal et ondulé sont utilisés en commun pour la construction.

Rouleau de toiture formant la machine

est conçu pour produire la feuille de toit de fer. Elle est composée de decoiler manuel de 5tons, dispositif d'alimentation de matériel, formant principal de rouleau, et coupe automatique. Il est formé de ppgi, couleur enduit gavalume et aluminium etc. Si vous voulez commencer la fabrication de toit , vous pouvez envisager de commencer avec la conception de base du toit.
Moins de travail et de déchets
(Exécutez vos panneaux à la longueur exacte sans le temps et le gaspillage matériel
Travaillez selon votre propre horaire - Pas l'usine de
(Lorsque le toit est prêt - il suffit de courir vos panneaux)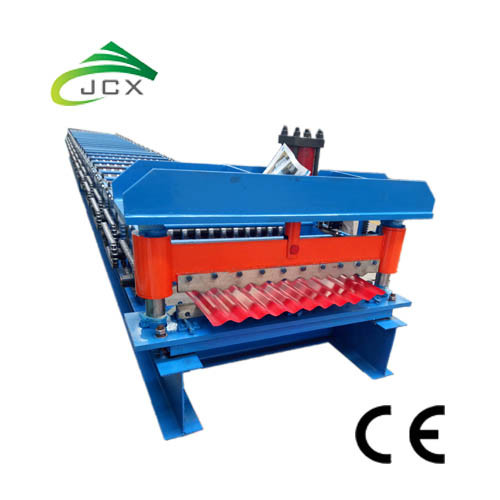 Compléter la photo o8. Dessin de profil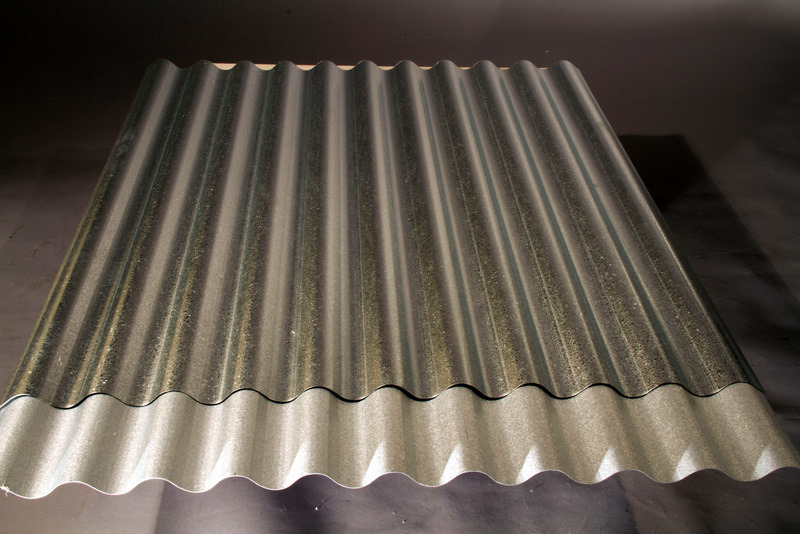 Matériel:

bobine galvanisée, bobine galvanisée enduite par couleur

Épaisseur du matériau: 0

3.

-0.

8

mm

3) La limite d'élasticité de bobine: 250mpa,
Remarque:
Si la plaque avec un revêtement, le revêtement doit être compatible avec les normes d'inspection de revêtement de la couleur appropriée revêtus, ne devrait pas avoir la peau off, de manière à ne pas affecter la qualité du profilage.
Si le matériau est en acier galvanisé, le galvanisé doit être conforme aux normes d'essai pertinentes de l'acier galvanisé, ne devrait pas avoir une couche de zinc, afin de ne pas affecter la qualité du profilage.
Flux de travail et mise en page
10
. Fourniture de composants de la
machine complète
NO.

Description

Quantity (set)

Remark

1

7

T

Manual

decoiler

1

2

Guiding device

1

One complete unit as main machine

3

Forming system

1

4

Transmission system

1

5

Hydraulic guillotine

2

6

Support table

2

7

Hydraulic station

1

8

Control box

1

9

Manual collecting table

2

10

Spare parts and tools

1

A

s attaching list
11
.
Paramètres généraux
No

Item

Parameter

Note

1

Forming Speed

Max

12-15

m/min

Excludes

cutting

2

Forming station

16 or 13 groups

3

Total Power

5.5+4kw

\

4

Total Weight

About 4200

KGS

5

Voltage

380v,

5

0hz,3p

6

Diameter of shaft

70mm

7

Installation Size

13

*

1.1

M

*1.4

8

Sizes of chain

Double 0.6inch chain

9

Thickness of wall structure

18

mm
12
.
Matières principales
No

Item

Parameter

Note

1

Forming Shaft

45# steel with grinding process




2

Forming Roller

45# steel

with

tempering heat treatment and hard chrome coating

3

Cutting Blade

Cr12 with hard treatment

4

Control System

DELTA

PLC& transducer

,

low voltage:SIEMENS

.

5

E

lectrical motor

From jiangsu

6

Bearing

C

hina quality brand

7

Chain

C

hina quality brand

8

Hydraulic parts

C

hina quality brand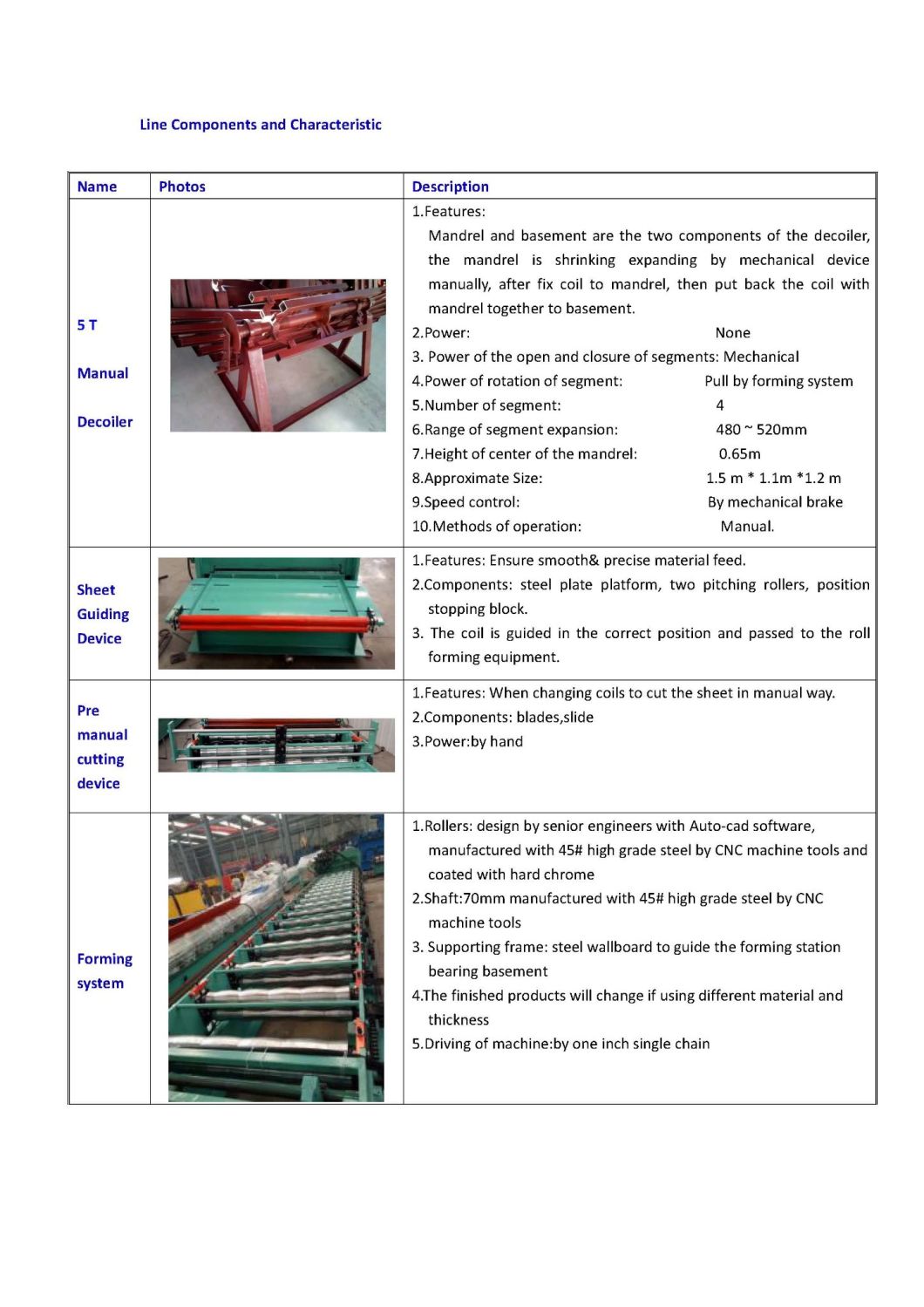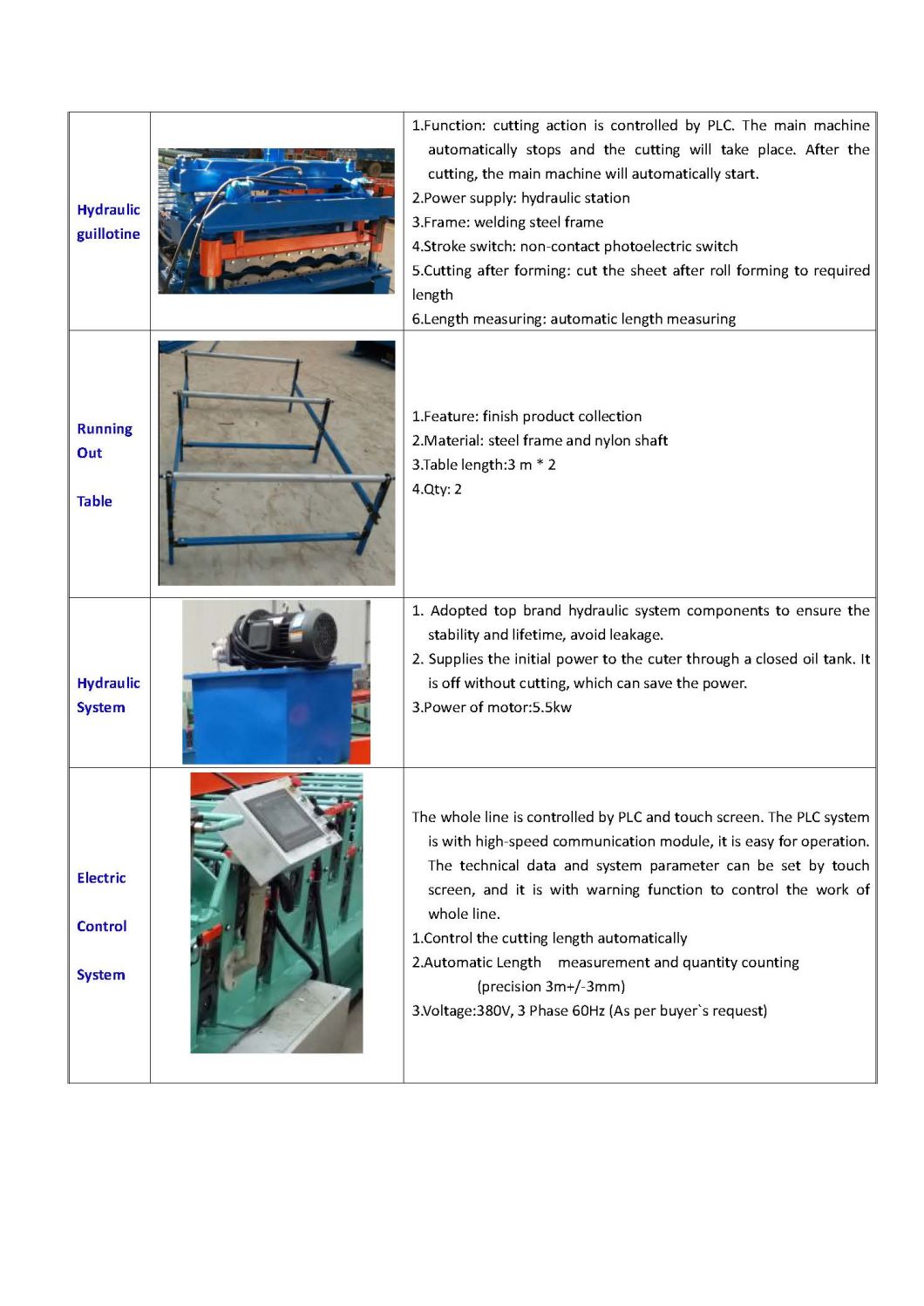 Groupes de Produits : Petit pain de panneau de toit et de mur formant la machine > Petit pain de double couche formant la machine