machine de clôture de faisceau d'autoroute W
w machine de formation de garde-corps de faisceau, machine de formation de garde-corps de bon prix.
le produit final peut être coupé selon le contrôleur de longueur définie, et la longueur est automatiquement mesurée par le codeur.Lorsque le produit final atteint la longueur définie, la machine s'arrête pour couper la feuille automatiquement.Effacer cette action, la machine fonctionnera à nouveau en continu
Notre
machine de formation de garde
-
corps
est une
machine
entièrement automatique, avec un système de poinçonnage automatique.
Description du produit
1.The image w faisceau autoroute rambarde machine: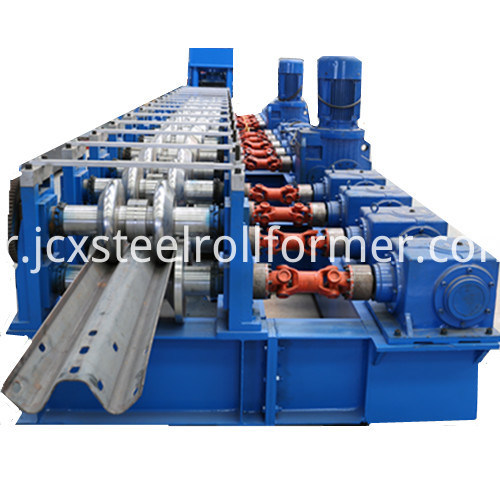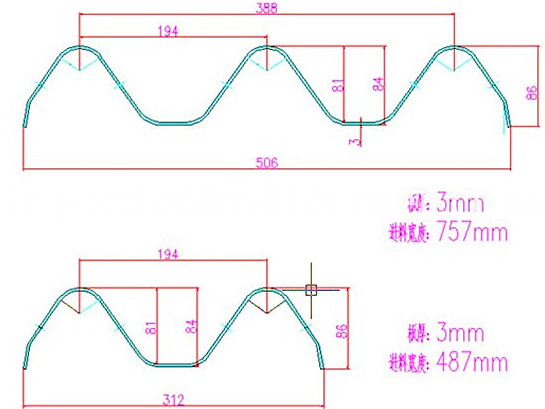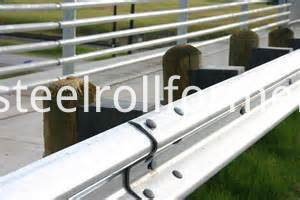 Description du produit
2. Informations sur le produit
Technical Datas Roll Forming Machine

1

Material Width

500-1000mm

2

Effective Width

480-680mm

3

Thickness of Coil

1.8-3mm

4

Application

Highway Guardrail

5

Estimated Dimension

11000mmX1500mmX1300mm

6

Total Weight

10 Tons

7

Main Power

30 KW

8

Decoiler

Manual or Hydraulic Decoiler

9

Inner Diameter

508mm

10

Outer Diameter

1200mm

11

Loading Weight

5T

12

Forming Speed

0-15m/min

13

Forming Station

12-15

14

Bracket

Welded with 36 # I-steel

15

Material of Shaft

High Grade forged 45# Steel with 1st Rough Finished and

then 2th Refined Finished

16

Diameter of the Roll

100mm

17

Material of Roller

High Quality

Cr12 Quenched HRC58-62 °

18

Processing Technology

Rough Processing ---Refined Processing--Hard Chromium Plating.

19

Material of Rack

Complete Welded Structure of A3 Steel

Plate 20 mm Thickness

20

Transmission

Chain or Gear Box or universal joint

21

Material of cutting blade

Cr12 with Quenched Treatment 60-62 °

22

Cutting system

Hydraulic Stop or Tracking Cutting

23

Voltage

380V/50HZ/3 Phase or as Customer Require
Petit pain de profils de rambarde de barrière de route de pont formant la machine (image complète de machine)
3. le processus de production
Dérouleur → guide Alimentation → mise à niveau → poinçonnage → profilage → découpe → table de réception
(produits finis)


1) Q: Quelle est la machine de garantie?
Un: pour notre rouleau formant la machine, nous avons 1 an de garantie. En cas de problèmes de qualité pendant cette période, nous prendrons en charge les frais d'expédition et de remplacement.
2) Q: Avez-vous un support après-vente?
A: Oui, nous sommes heureux de donner des conseils et nous avons également des techniciens qualifiés disponibles dans le monde entier. Nous avons besoin de vos machines pour que votre entreprise continue de fonctionner.
3) Q: Comment vos machines se comparent-elles aux autres grandes entreprises sur ce marché?
Un: nous sommes à jour avec la dernière technologie et améliorer nos machines en conséquence
4) Q: Comment votre usine fait-elle en matière de contrôle de qualité?
A: La qualité est la priorité. Nous attachons toujours une grande importance au contrôle de la qualité dès le départ.
début à la fin de la production. Chaque produit sera entièrement assemblé et soigneusement testé avant d'être emballé pour l'expédition.



Groupes de Produits : Machine à former des rouleaux > Petit pain de Guradrail de 2 vagues formant la machine